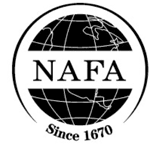 As a fox rancher, you have options in where or to whom you sell your final product. Members of the U.S. Fox Shipper's Council include all fox ranchers who market their fox pelts through North American Fur Auctions (NAFA). But other individuals sell pelts in other facets including to the specialty market, i.e. hat makers and novelty collectors. USFSC encourages fox ranchers to sell their pelts with NAFA, which allows us to work as a group toward producing the best product with the utmost attention to ethical management to obtain the best possible price for all involved.
There are things that the fox rancher can do to make marketing their pelts more effective and bring higher dollars for their fox pelts. If you have gone through the trouble of maintaining breeding stock, having a successful whelp and raising the kits to adult size, there is no reason to sell yourself short on the final steps of preparing your product for market.
Board Size
Whether you put up your own furs or have a professional complete this task, one thing you must be certain when selling thru NAFA: You must use the correct board size. Pelts dried on boards with dimensions different from these specifications will be penalized accordingly during sorting.
Click here to download board dimension specifications.